How to download, install, and Use FTP
Installing FileZilla (cont.)
5. It will ask you to choose a start menu folder. Just click "Install" and go with the defaults.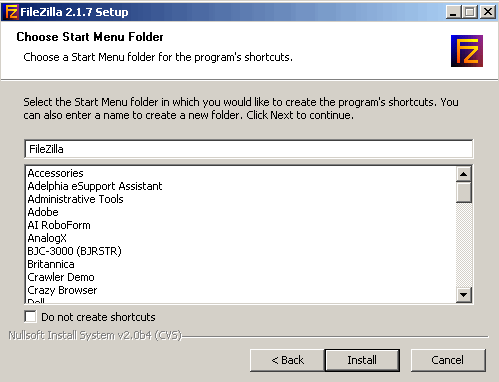 6. It will ask if you want to run File Zilla in secure mode. Secure mode is not necessary for 98% of applications that we use. Just click "No".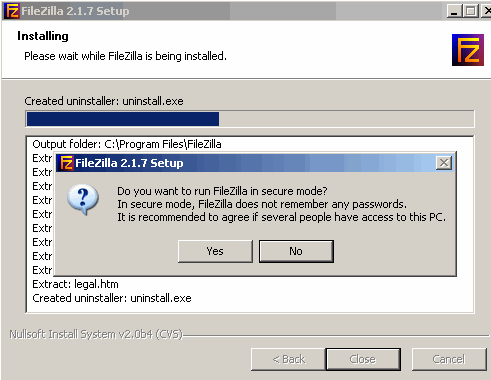 7. The program will then be installed and set up. You should see a window like the one below.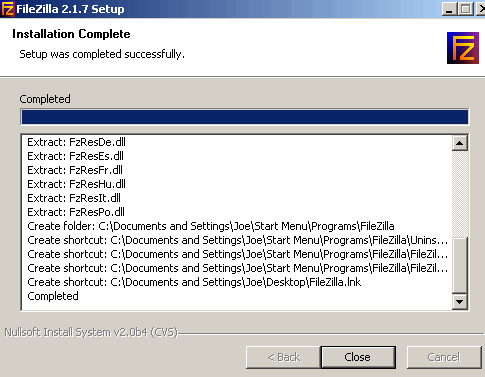 8.Close that window down and you are now ready to begin using the program.