How to download, install, and Use FTP
Uploading Your Files Using FileZilla
1. Once you've connected, you will be able to see your own hard drive which is labeled as the "Local Site" and our server which is labeled the "Remote Site." On the Remote Site, double click on the "upload1" directory. This will place you in the proper directory for uploading your files.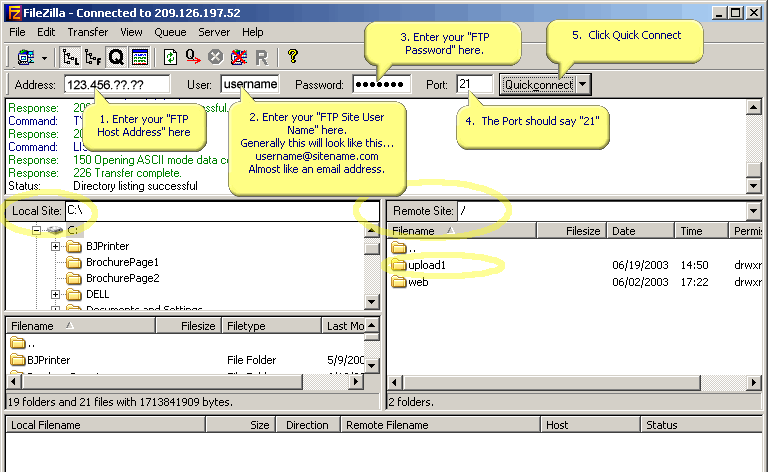 2. Now all you have to do is double click the "upload1" folder in the "Remote Site" window and you will be in hte proper folder directory to upload your files. Use the "Local Site" window to navigate your own hard drive and then double click on the file(s) you wish to upload.
You will become an expert "FTP er" within no time at all!